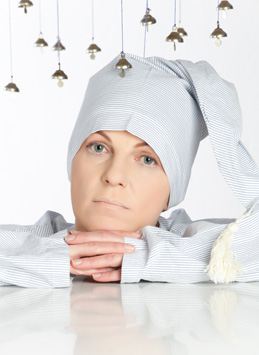 Hello, I'm the doll artist Jūratė Jasevičienė.
Living and creating in Vilnius, Lithuania. Creating dolls more then twenty years : in these years my dolls took part in many exibittions and projects in Europe countries, Russia , USA. Also many times I organized opened workshops of doll making for students in Lithuania and Russia.
My dolls live in private collections, galleries in Lithuania, Latvia, Russia, Scandinavian countries, Italy, Germany, Switzerland, Spain, France, Czech, USA, Brazil, Canada, Australia, New Zealand, the Philippines.
How can I describe my dolls? First of all, they are authorial, one of a kind, they do not fit functionality and practicality concept. As process of doll's creating by me is particular of writing my own diary, that's why each of them are the doll-story with encoded history, story or emotion, felt, thrilled, oversaw and smelled by myself. In process of creating dolls I do not replicate realistic shapes and superficial brilliance, I just listen of my heart, and when it talks – the new doll-story – feeling – dream comes in to the world.